About the Program 
Our Principal Investigators and Research Staff foster a welcoming and collaborative environment at the Pediatric Stroke Research Center. We are committed to helping students learn and further their interest in research. Volunteers contribute to a range of projects and gain valuable skills, such as, data management, chart review, data collection, experimental design, clinical trials development, laboratory techniques and more! Volunteers who are interested in medicine and healthcare also have the opportunity to shadow our Pediatric Neurologists in the clinic.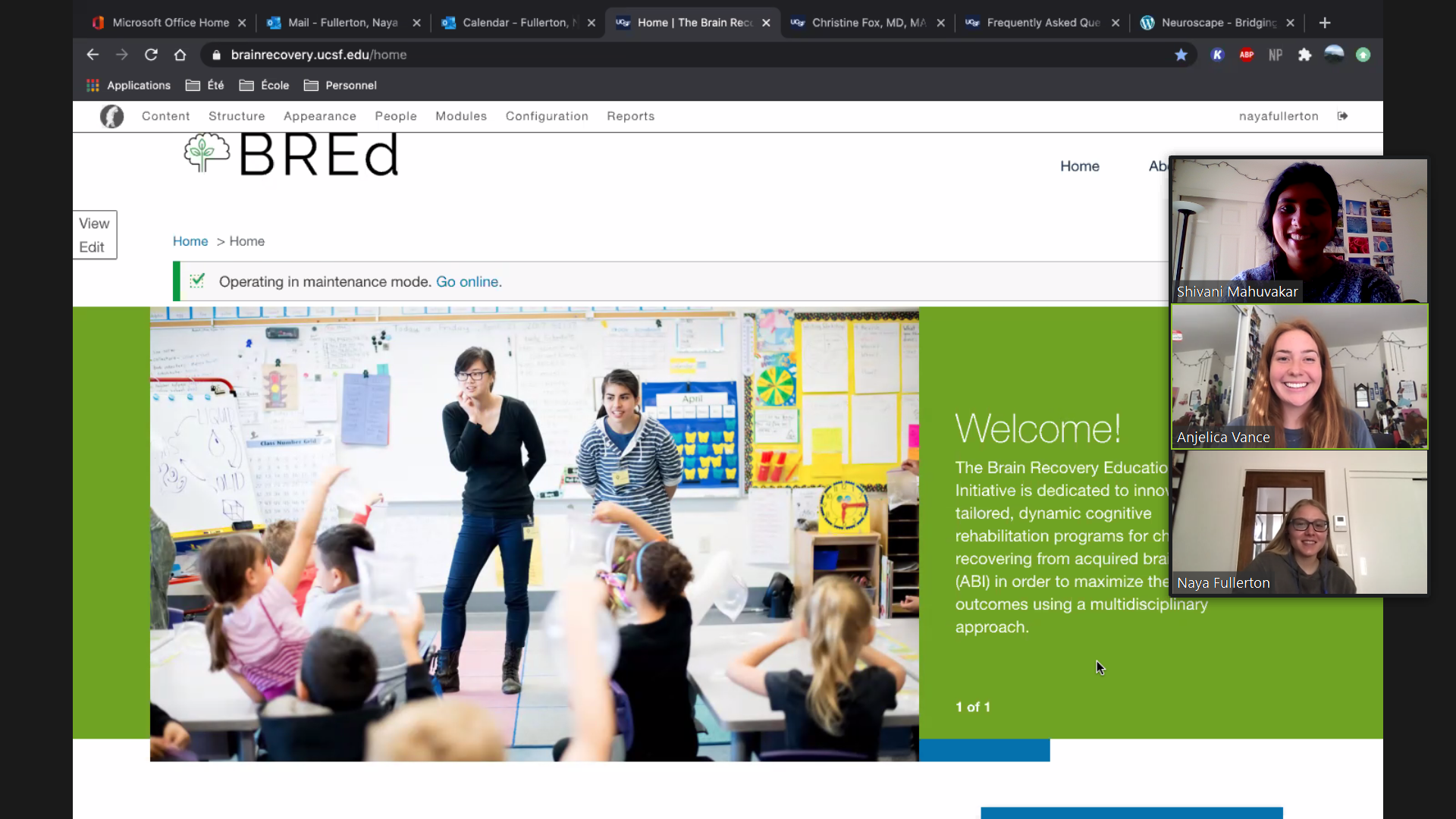 Volunteers meeting with a CRC to discuss their projects.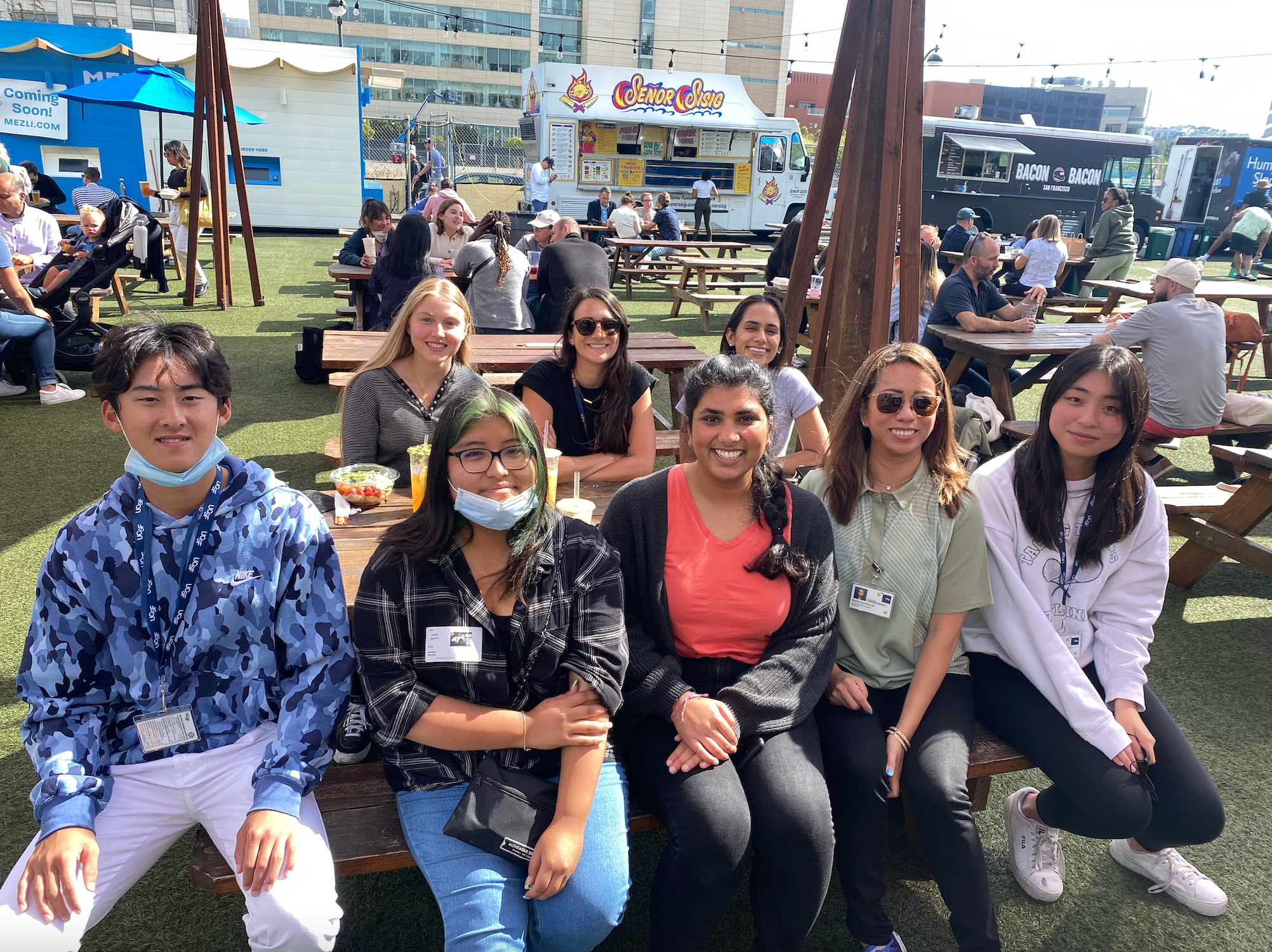 Volunteers, CRCs, and Project Managers meeting for a summer social.
I have been designing the website for the Brain Recovery Education Initiative (BREd) led by Dr. Bethany Johnson-Kerner. So far I have learned how to use Drupal for web design and Qualtrics for surveys. I can't wait to see BREd up and running!
Naya Fullerton
Project: Brain Recovery Education Initiative (BREd)
PI: Dr. Bethany Johnson-Kerner
I have been pulling information from charts to compare data and determine trends between patients attending the YAHTC clinic. I have learned a lot about headaches and how they are interconnected with other illnesses!
Komal Marwaha
Project: YAHTC Chart Review
Principal Investigator: Dr. Maggie Waung
I have been navigating patient records to find and organize relevant information into a chart that shows how children responded to their treatments. Now I know the computer program Epic (APeX) like the back of my hand and I am learning the details of ATRT diagnosis and treatment using the Children's Oncology Group ACNS0333 protocol.
Clara Wu
Project: Retrospective Outcome Review of Patients with Central Nervous System Atypical Teratoid Rhabdoid Tumor
Principal Investigator: Dr. Alyssa Reddy
During my time as a research volunteer, I assisted with multiple clinical research projects, including VIPS II, the PERC Epilepsy Surgery Study, and the Hydrocephalus Registry. Through these projects, I learned a lot about pediatric stroke, neurodevelopmental disease, and other fascinating topics. Furthermore, I gained important clinical research skills, including good clinical practice, working with IRBs, and biosafety. I will certainly carry the knowledge and skills I learned with me as I pursue a career in the field of neonatal/child neurology, and I am grateful to have had the opportunity to participate in this formative experience.
Tara Joseph
Project: VIPS II & Neurosurgery Registries
Principal Investigator: Dr. Heather Fullerton